Kasper Kovitz
Where is everybody?
Exhibition open:
4.5.19 – 26.5.19
Sat. – Sun. 12:00 – 18:00
Private view:
Thursday May 2nd, 18:00 – 20:00


In Where is everybody? Los Angeles-based artist Kasper Kovitz takes two drawings he made of xero, kline & coma's architecture as a starting point to put labour, leisure and the consumption and production of art in a spatial relationship. The open office architecture is abandoned and the team syntegrity model has failed. The subjects are recreating their 'true self' in the nude. Art is being created and consumed in the process. What role do aesthetics play in self-formation and how subversive can art be? Is the mass ghosting of this Action Office the result of a shift of power relations from a corporation removing your office door in the name of synergy to the life-reformed individual removing their own clothes?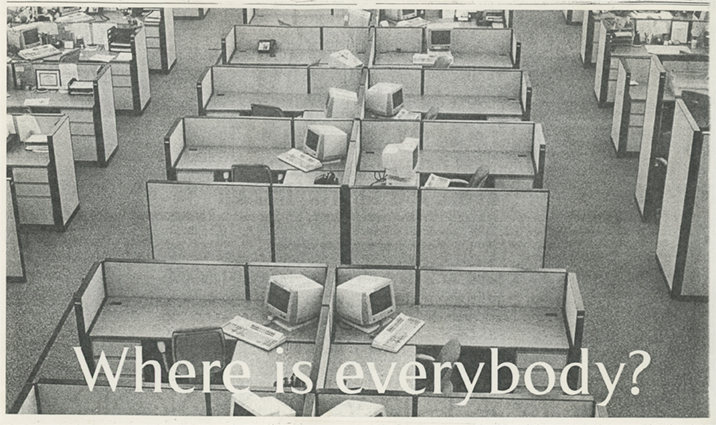 Kasper Kovitz is an Austrian artist working in the United States for the last two decades. His practice looks at and mimics sense-making models, formally defined as "the ongoing retrospective development of plausible images that rationalize what people are doing". The body, in Kovitz's work, both individual and collective, is at odds with the existence of its own seams and borders. A recurring figure appears throughout Kovitz's works, emerging regularly as both object and subject, viewer and voyeur; 'Litmus,' as it has been named, is an ambiguous prop and prop master. A serially cast mold of a head that the artist sculpted, based on a standard issue shooting target used by the FBI, 'Litmus' is a human form proposed in the absence of subjectivity, not to mention the bearer of an inconclusive namesake derived from both a chemical alkalinity test and a process of political vetting. Litmus is borderless and unfixed, and as its name suggests, a symbolic analog, a surrogate, a barometer, and an ideological experiment in unscripted identity. But, above all else, 'Litmus' is the eroded copy of an imprecise origin; symbolically human but conceptually inanimate and vehicular. A physical and instructional trope, the target itself is an educational prop and pedagogical implement. The pieces in Kovitz's work range in format from drawings and paintings to sculpture, installations and public art projects. Kovitz also currently works on the promotion of a community-endorsed and collaboratively-realized monument to non-development and divestment: the 'Human Exclusion Zone.' This is a designated area of land set aside from human use, access and visibility, in perpetuity.
Kovitz's work has been shown in a number of solo and group exhibitions internationally, including museums in New York, Los Angeles, New Mexico and Vienna. His most recent exhibition, Educational Devices, was at Denk Gallery in Los Angeles. He was awarded the MAK/Schindler scholarship, the International Studio and Curatorial Program twice, the Marie Walsh Sharpe scholarship and the Pollock-Krasner Fellowship. Kovitz taught at the American University of Beirut in Lebanon and is now Professor of Art at Scripps College in Claremont, CA.