The company's ethos is that intelligent human labour needs to have the right apparatuses and infrastructure implemented in order for innovation to thrive, we recommend the T.T.C.S.T.S.O.E.S. Programs (Toilet Time Compression Secure-Tight-Security-Optimum-Efficiency-Secure Programs), or the One Size Fits All - T.T.C. Happy Diaper. Successful T.T.C. operations in European chicken factories and International co-working spaces have proven Gunnarsson's performance solutions to be necessary capital investments, in our age of lazy workers and lazy young people.
For more information on Toilet Time Compression call our Liverpool Offices on: +44 (0)151 558 0509 or visit www.jakelaffoley.co.uk.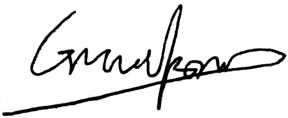 Grímur Þór Gunnarsson.
You may also be interested in our event:
On Being Angels, Saturday 1.00pm, 2nd July. Talk by: Tžužjj: Following a recent period of consolidation, consultation and re-evaluation Tžužjj will present a short history of their involvement in the development of T.T.C. from initial Angel creative funding to the present, outlining their Philosophies and Theorems along the way. As T.T.C. enters a new and exciting phase in it's mission to end world laziness, Tžužjj is with them, every Žtep of the way.
How did we do? Saturday, 1.30pm, 2nd July. Talk by Josephine Reichert, the founder and director of Ort Gallery, an artist-led space in Birmingham, who produces cultural projects with a social agenda. In her talk she will be touching on redundant Zombie employees, how happiness heightens productivity and the simplification of emotions through emojis. Drawing on art work by Ellie Harrison and Rachel Maclean Josephine will make sure that you will feel 110% by the end!
Art of the CEO, Saturday, 2.00pm 2nd July, Jake Laffoley, official, Birmingham representative of T.T.C. will give a talk, on the history of the company and its recent operations. He will discuss time management activism, innovation and his working relationship with Viking entrepreneur Grímur Þór Gunnarsson.
The talks are archived here.
- Gunnarsson will not discuss any recent news events related to his business relationship with Icelandic Prime Minister on leave, Sigmundur Gunnlaugsson. Unapproved questions may not be recorded.